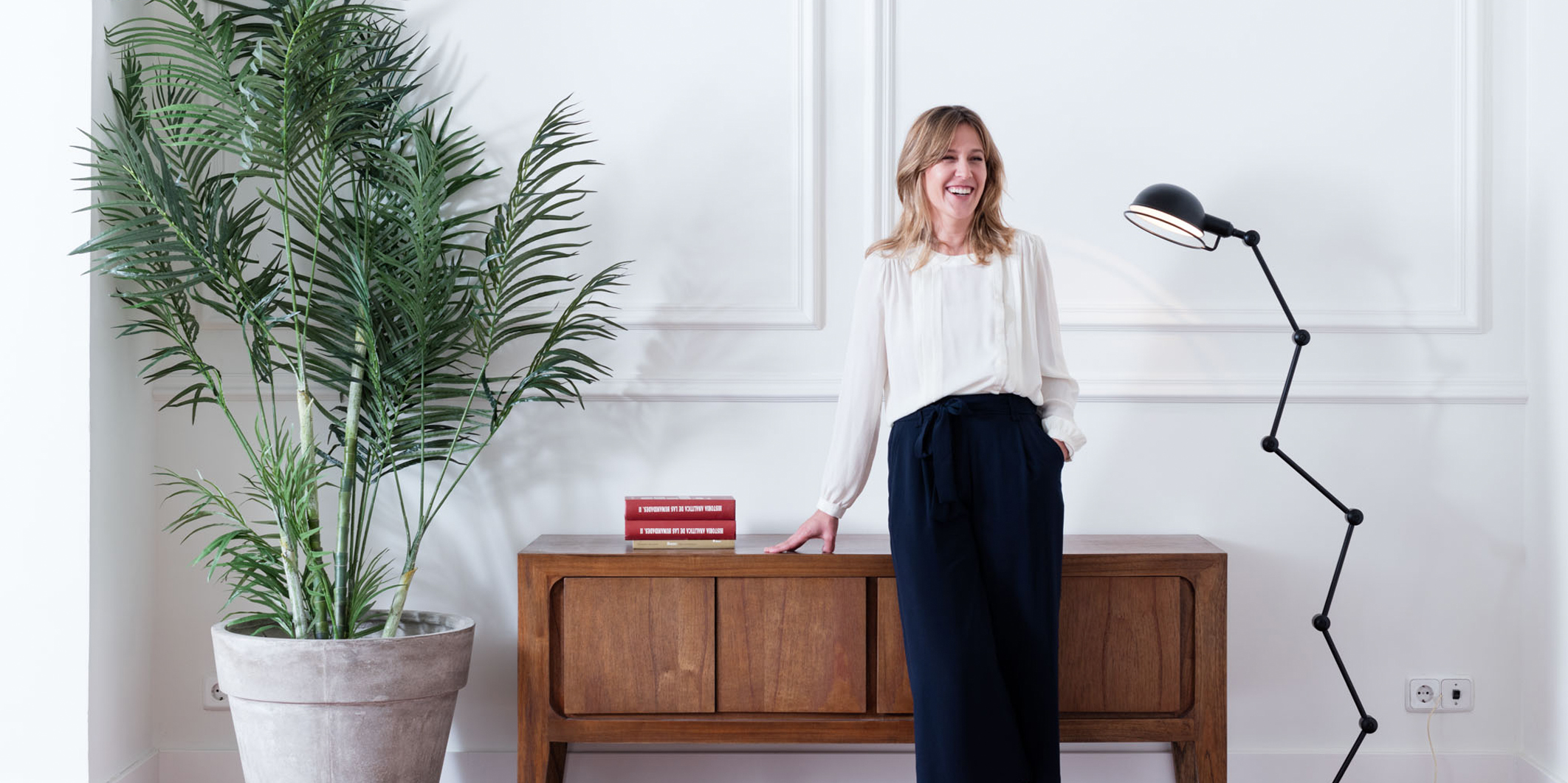 We are constantly in awe of the creations our interior designers come up with. They can completely transform a space into something extraordinary. And the brilliant mind leading this team is none other than our beloved Ana Mateos.
In order to get a better understanding of what inspires her and so much more, we sat down with Ana for a short interview. Keep reading to learn more about our Head of Interior Design.
What's your signature style?
I consider that all aesthetics are valid, and I identify myself with all of them, but I like to take inspiration from many of them, mixing… I think we create a design with a lot of thought on the use of the space, so that the design has freshness, maybe very Mediterranean…
What are some of your biggest inspirations?
The decisions are very thoughtful in terms of comfort, use and durability, but always wanting to evolve. I am inspired by travels, experiences, design pieces, spaces, and when I see the interior design of a well done project! I love the eclectic style, or one that's cozy and unites the interior design with the architecture that surrounds it.
If you had to do a collaboration with any designer, who would it be?
Lots of them! But I would like to mention Jaime Hayón for his contemporary design, and Dorothée Meilichzon for her blend of classic British and sophistication.
___
By Grace Remeta.
Villa II is a stunning apartment that exudes class and elegance with its French inspiration. View more.
See the grand architectural monument that serves as a tribute to the city that inspired the iconic fashion designer. View more.