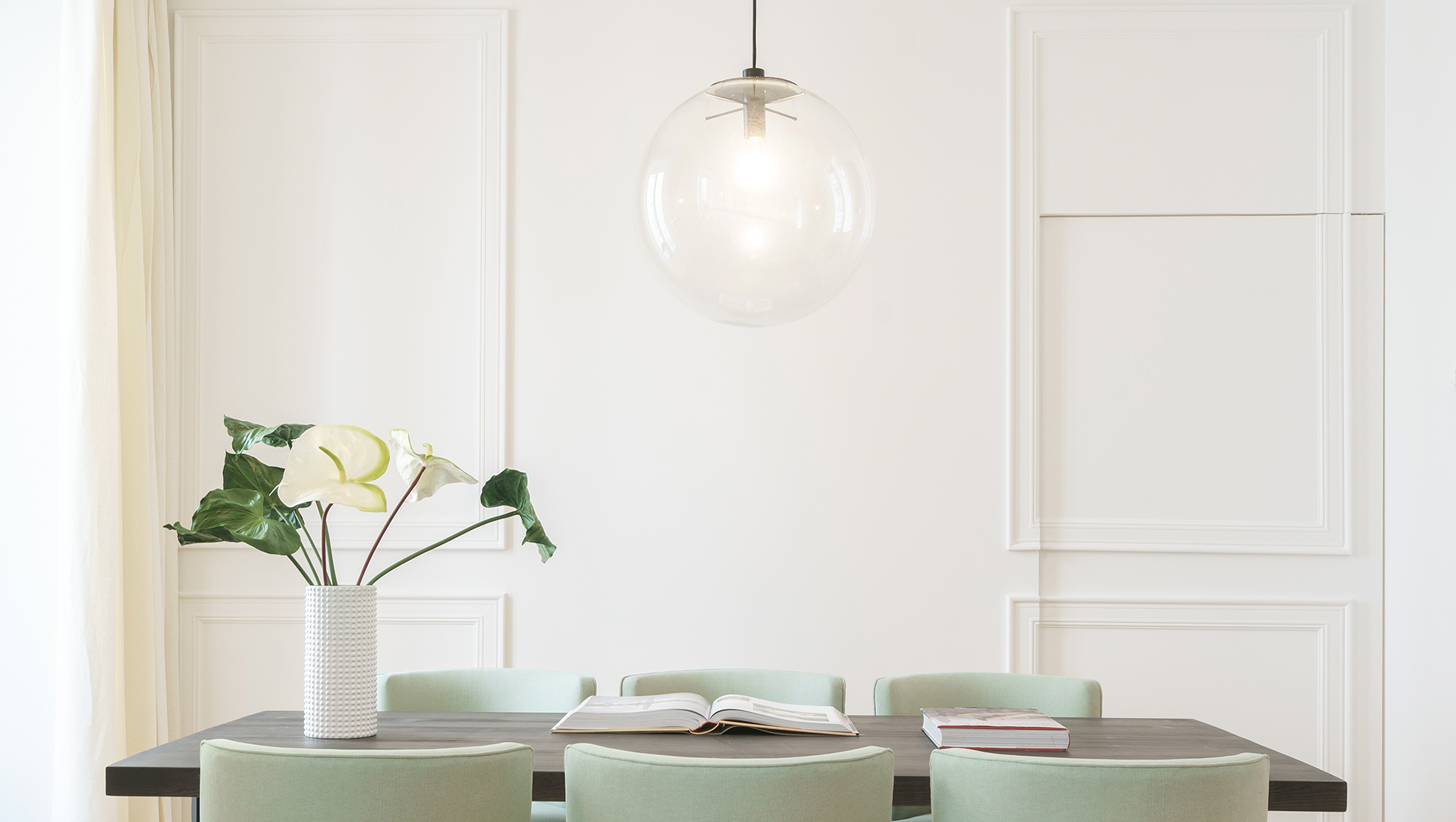 Lighting makes all the difference in how we experience a room. The right lighting can lift your spirits and make you more relaxed and productive. This article will cover the tips and tricks of how the pros do it.
Any experienced designer will tell you that lighting is an essential ingredient when you're decorating a room — not the afterthought that many of us consider it. Whether it's natural or accent to the room, good lighting sets the mood of the space you are working on and can completely elevate your home design. Not only that but Interior lighting plays a huge part in the overall character of any room or space.
Tip 1: A layered approach. 
When it comes to designing interior lighting, a well-known approach is to think of the lighting in layers – with each layer serving a different purpose.
Start with your overhead lights so that you can first ensure that your room has that bright effect. Naturally, the first thing we want to do is make sure the room is illuminated. But afterward, lights can be great to bring out different accents of your room. Light sources like; table lamps, floor lamps, and even sconces not only add an extra design element but they help your space feel warmer and cozier.
A great way to create an impact is to use multiples of the same light. This is especially fun and effective over a long table, or in a large space.
Tip 2: Choose the right light and get cosy.
Choosing the size of pendant over your kitchen counter, how high to hang it, or the right sconce in the bathroom can be tricky! The perfect lighting should be bright and light during the day and warm and moody in the evenings. To give yourself complete control – make it a rule to only bring in dimmable lighting.
Things to consider choosing the right light are brightness and color:
It's also important to consider the type of bulb you'll use. Depending on the bulb's lighting intensity and the color it emits, it has the potential to positively or negatively affect the way you function inside different rooms. But before you set out to hunt for any old bulb, you'll want to figure out your preferred brightness level, or lumens.
Light color and the specification of the bulbs can have a psychological impact as well. For starters, think about the type of bulb:
Incandescent/halogen bulbs typically give off a soft white glow. Whereas, CFLs tend to diffuse a lot of blue tones (although they have evolved to include a broader spectrum of colors), while LEDs can run the complete color temperature gamut. As white and blue light colors have been shown to promote alertness, lighting with such hues are best used to support focused activities, especially with directional lighting. However, because blue and white lights increase alertness, and subsequently suppress the production of melatonin (the hormone that induces sleep), they are not ideal if you're trying to wind down and relax in the bedroom after a long day. On the other hand, lighting with warmer colors (like yellow) doesn't interfere with melatonin production. So, warmer lights are best for bedroom activities like reading, watching TV or simply relaxing.
With the evolving functions of the bedroom comes the need for proper lighting to support these functions. Between appropriate lighting layers, dimmers and suitable bulbs, getting these aspects right is a sure-fire way to ensuring a comfortable lighting situation in your bedroom. So, get creative and choose the fixtures you need to get just the right bedroom lighting for you.
Tip 3: Create Moments.
Use lighting to your advantage to create special moments in your home. Adding a library sconce above a piece of art instantly elevates its focus and status — even if it's just a simple sketch! Highlight your dining table or kitchen with directional lighting to make your styling stand out. Alternatively, set up two chandeliers to immediately set a more romantic mood.
Tip 4: Mix it up.
For open floor plans, you don't want your lighting to compete with each other – so it's important to mix things up.
For example, in an open dining space: go with a linear option over the kitchen island, and a hanging wicker shade for the dining table. In a living room we'll often swap out a table and lamp at the end of the sofa for a large floor lamp. They illuminate dark corners, provide great reading light, or can add the perfect decorative accent to a room. Remember also that light can come from different sources – chandelier, floor lamps, candles, table lamp with a shade, or sconce. Take all elements into consideration.
Tip 5: Break the rules.
Rules are meant to be broken, and when you do them right it's where a lot of the design magic happens! Play with scale, color, textures. You can try and see what the effect an oversized cloud light has on your space.
Don't be afraid to play with size when picking out the right light. It´s a great way to make an impact! Sometimes a light that seems "too big" for a space while browsing in the store will feel just right once it's hung.
Tip 6: It´s in the details.
It's not just about the actual fixture when picking a light. Pay attention to the cord (fabric is nicest) and the shade (clean, simple, and modern is usually best). And don't ignore the lightbulb! Make sure the bulb is just as beautiful as the rest of the piece.
If you would like to see more examples of lighting like this, visit our Home Club website  where we have hundreds of exclusive apartments for you.
__
By Gabriela Vives.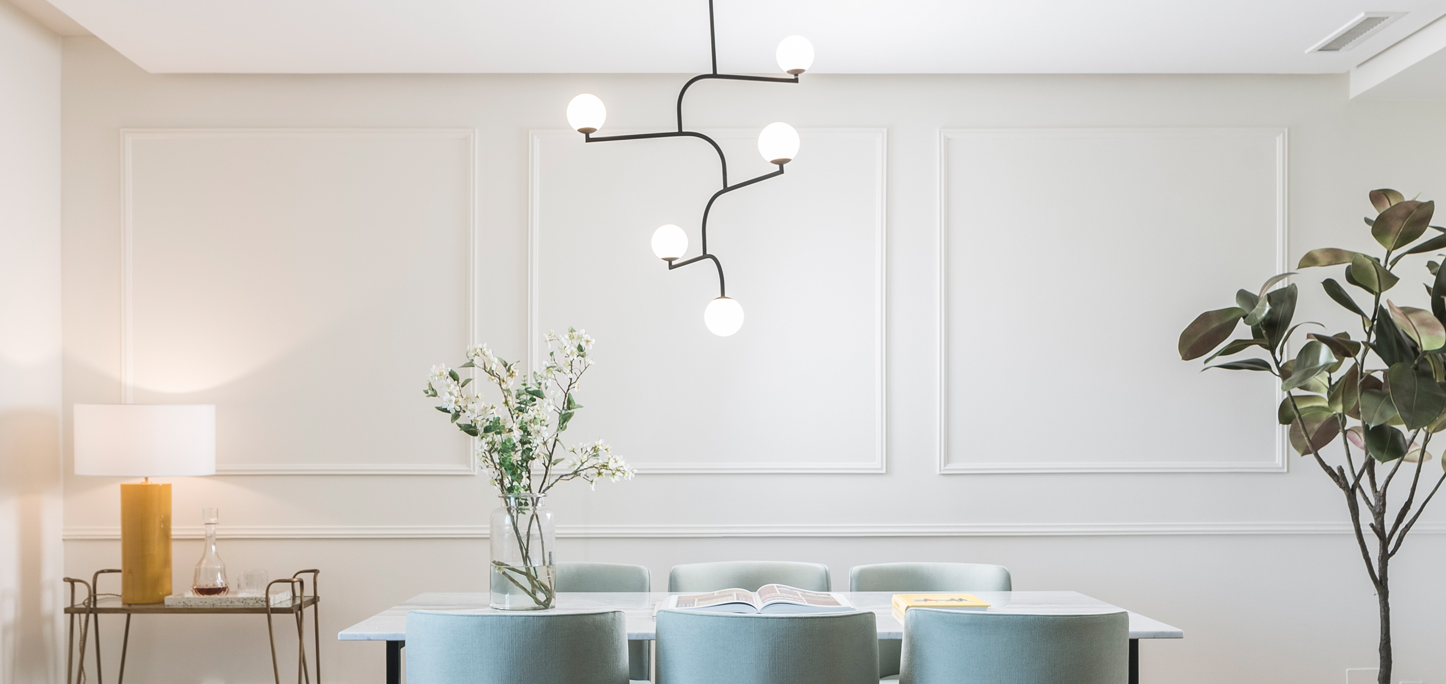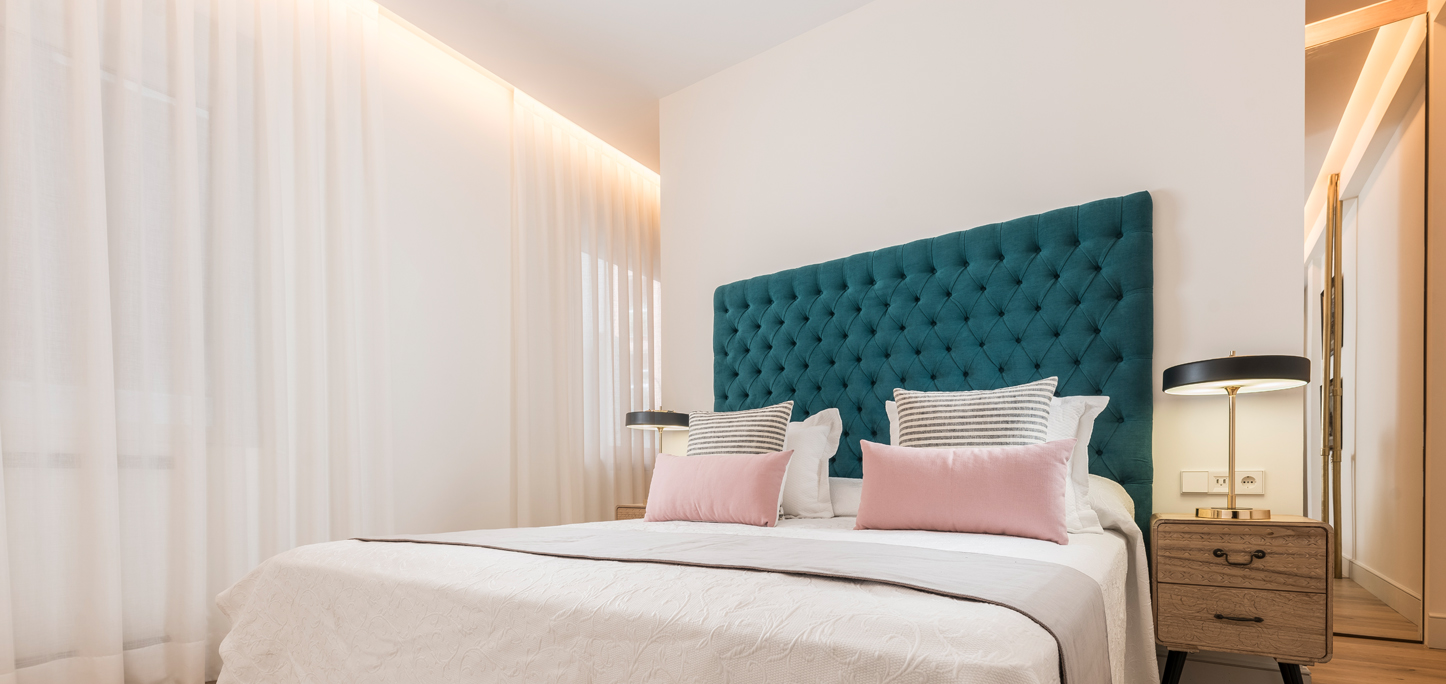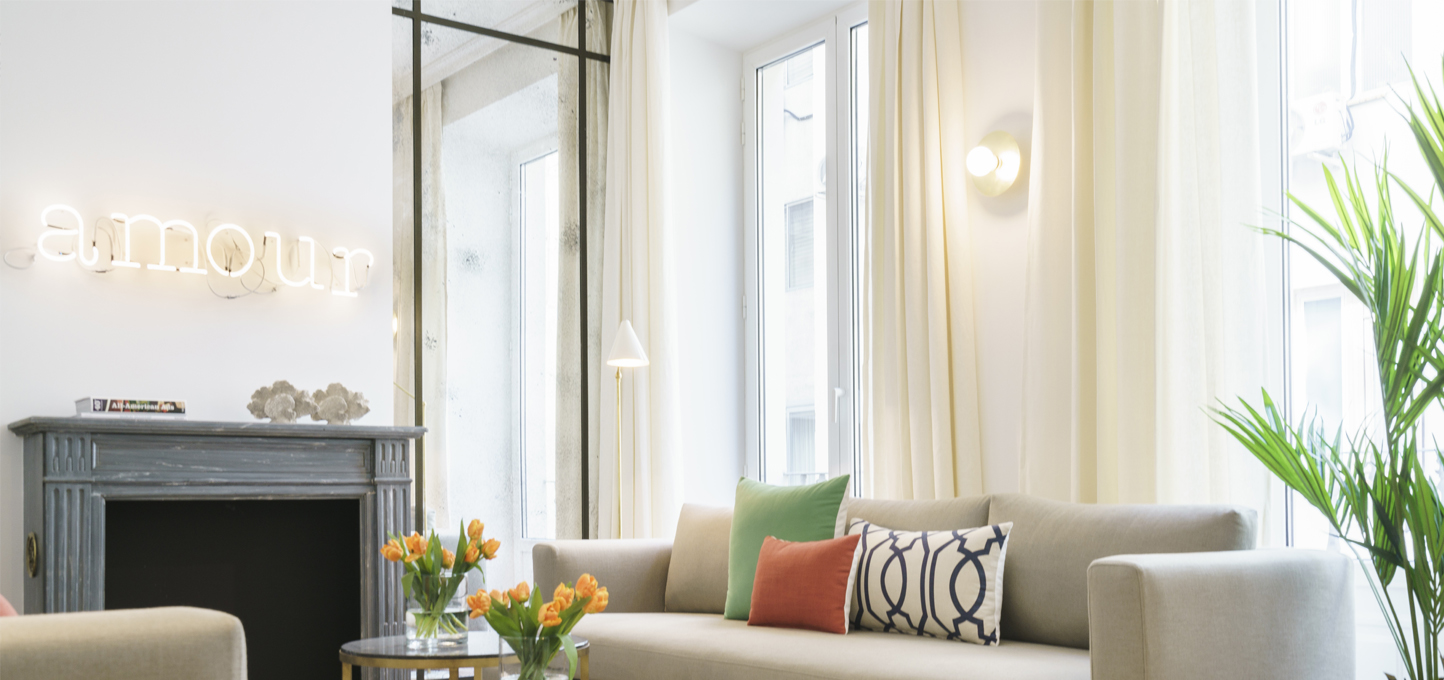 TAMBIÉN TE PUEDE INTERESAR
See the grand architectural monument that serves as a tribute to the city that inspired the iconic fashion designer. View more.
Le Café V and Sugalabo V - Louis Vuitton's opens its first luxury cafe and restaurant. View more.