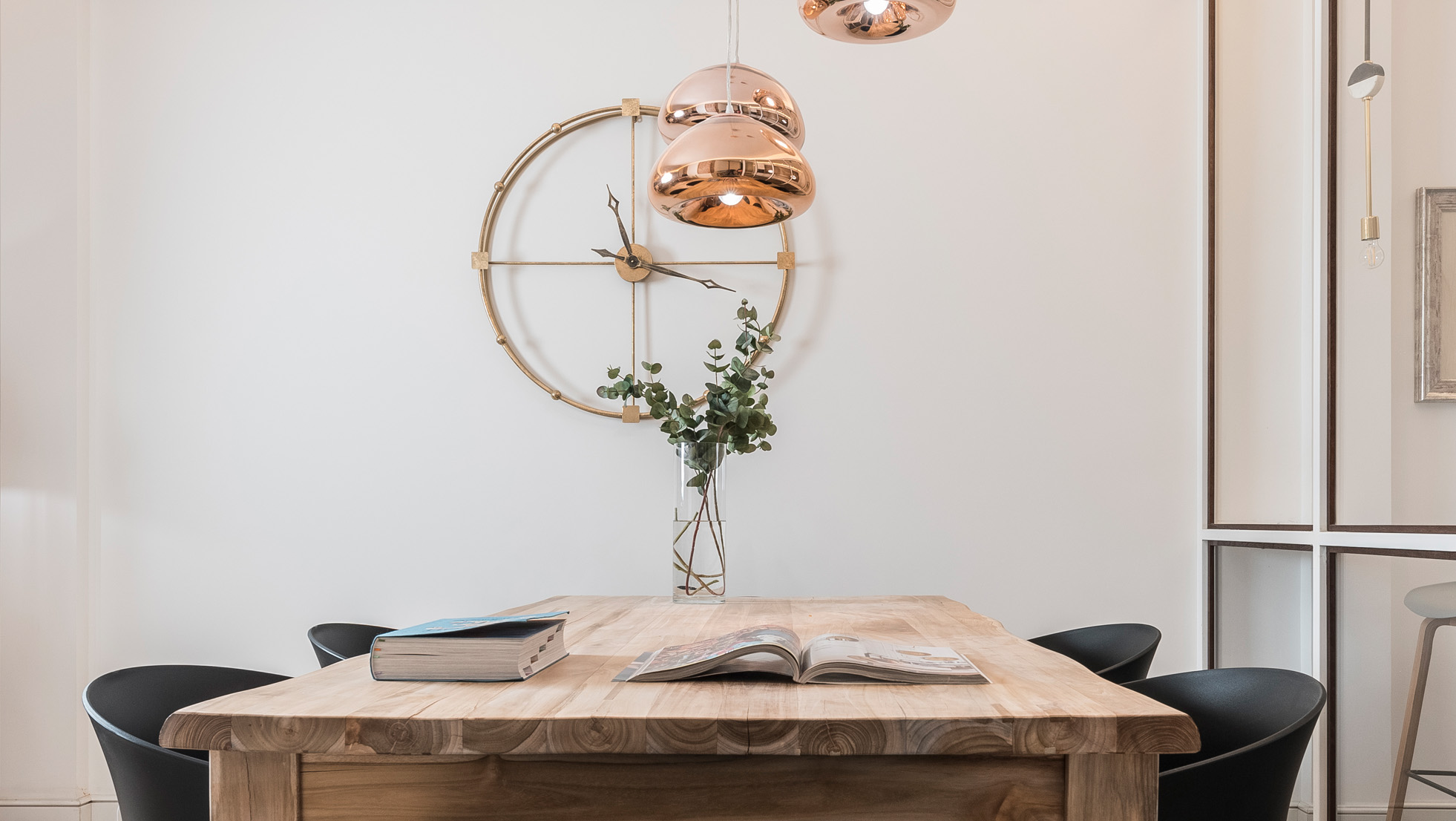 More and more people are finding themselves working from home. Those with office/online jobs, we´ve seen a massive increase in the number of people working remotely, especially at the beginning of 2020 with the outbreak of COVID-19. This means that a lot of people are finding themselves working from their lounge, and this guide will help you to transform your space into a productive work environment.
How to separate the home & workplace.
While it may be nice to have your bed and fridge seconds away from your work laptop, it is not healthy to work in the exact same place you relax. A study from Harvard Business Review notes that it is important to maintain boundaries – which means no working from bed!
The first step is deciding a place in your home or apartment that will be your work area and stick to that one spot during your working hours for the day. Next, create a desk – a dining or breakfast table usually works better than a coffee table. However, in a pinch an ironing board or an empty space on a shelf can work as a desk as well, it's all about getting creative and being resourceful.
When setting up your work arrangement make sure that you're getting plenty of natural light, even if that means rearranging some furniture. There's nothing worse than working all day in a dark and dim corner. Lighting affects your mood and with that, your productivity. It's also important to find a comfy chair to sit in, make sure it allows you to sit up straight and that you can move your legs comfortably under the table. This goes for wherever you´re working, whether it's the home or back at the office. Find the comfiest chair in your home, with the most upright back support. Put a pillow on there as well if you want to treat yourself.
Try to keep your workspace as minimal as possible. Be practical, but other than that move any furniture or decoration items so you can make room for your new workspace. Figure out what you need and stick to it, put other distracting items away to reduce stress and save space. Undoubtedly there's already a plethora of devices around already, additional cables and charges aren't going to help things. A few cable management clips or some elastic band work wonders for keeping things calm and organized.
Keep all your work stuff to one area. If you´re using your kitchen table it means you have to move everything when you want to cook, which wastes time. If you have a printer, make sure to move it to your new homemade office so you don't have to move around the house while you check your phone and have a little chat around. Having everything together has the dual benefit of allowing you to focus and find things easily while also being able to separate yourself mentally from your work, both before you start and after you finish. However, it's important to add some flair and inspiration to your new workspace. You may be spending a lot more of your time here now so feel free to move some of your plants into your home office, some pretty pictures or a candle of your favorite scent, whatever works best for you in order to boost your mood and improve productivity.
Alternatively, if you feel like you can´t keep your focus at home and really want to concentrate in a new environment, to keep yourself fresh and inspired, try using a Home Club apartment for a fresh outlook.
Crate a new schedule.
One of the best parts of working from home is all the free time you save that would have been wasted on the commute. However, it's still a good idea to wake up the time you usually do (Link). It can be a good idea to use this new time to ensure that you make yourself a good breakfast, do some exercise or listen to some music if you didn't have time before. Take this opportunity to enjoy things you couldn't before.
To keep yourself organized to create a physical to-do list in the morning or the night before, of everything you have to get done during the day. Depending on your work schedule, split it into three parts, with a project you have to get done in each. Also, make sure they´re organized with a priority tier. It will keep you more productive and will act as both an organizer and a deadline. Other than that try to keep your work schedule as closely as possible, and hopefully, it won't be a big shock when back at the office. 
More tips.
Try different music playlists for working and relaxing. Here is a Youtube Work from Home playlist and here are a few different playlists on Spotify.
Sitting in one place can drain your creative muscles, try and spark inspiration with different candles and scents to keep yourself motivated.Make sure you´re close to your internet, fast wifi is the lifeblood of remote work and you´ll want the best connection you can. So set up close to your router and plugin a wired connection with an ethernet cable if it's available.
After a few days review your setup and optimize whatever isn´t working – practicality, comfort, efficiency, and ease of use are the name of the game.
Having a good home workplace ensures that you'll work more efficiently without going crazy being in the same environment all the time. However, even the best thought out home offices can be improved, and experience is the best way to discover what tools you'll need.
Remember your home office isn't the only place you can work. If you're feeling uninspired or need a change of scenery to try using one of our city apartments as a remote office to refill your batteries.
___
By Tyler Wood.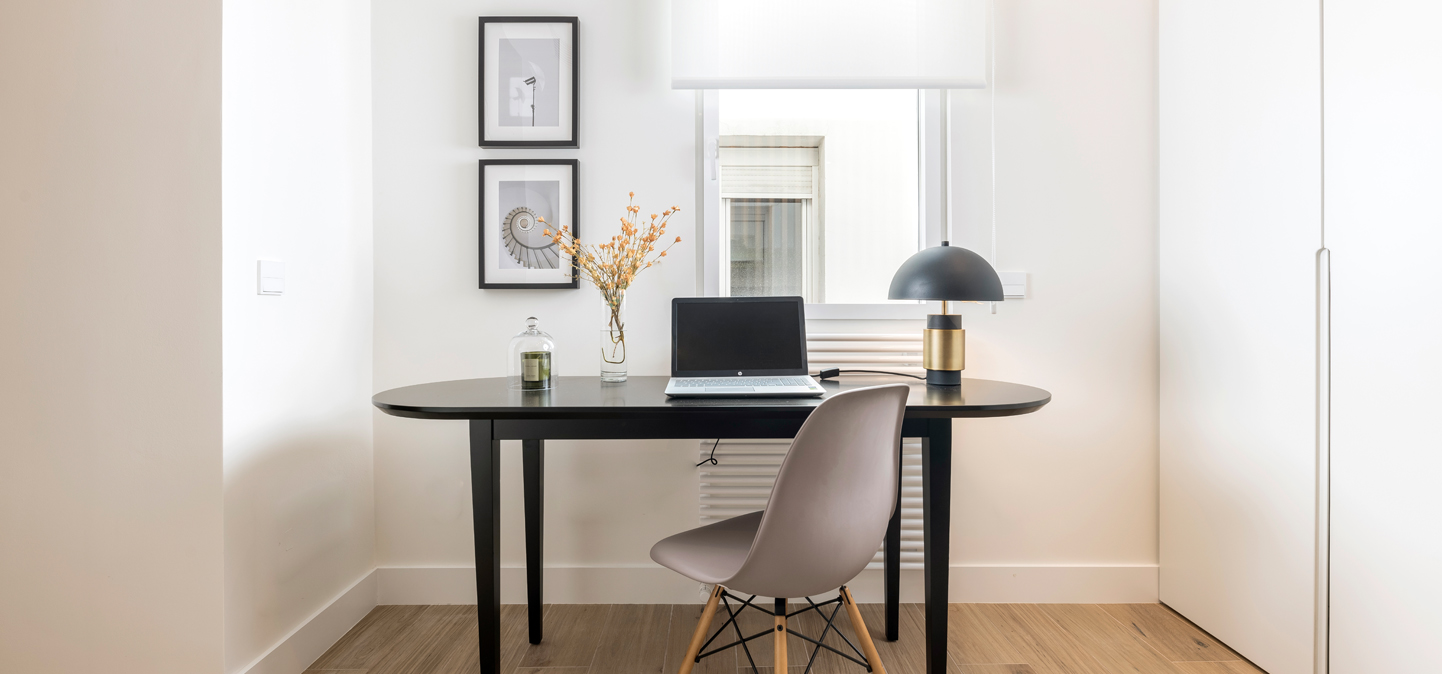 See the grand architectural monument that serves as a tribute to the city that inspired the iconic fashion designer. View more.
Le Café V and Sugalabo V - Louis Vuitton's opens its first luxury cafe and restaurant. View more.